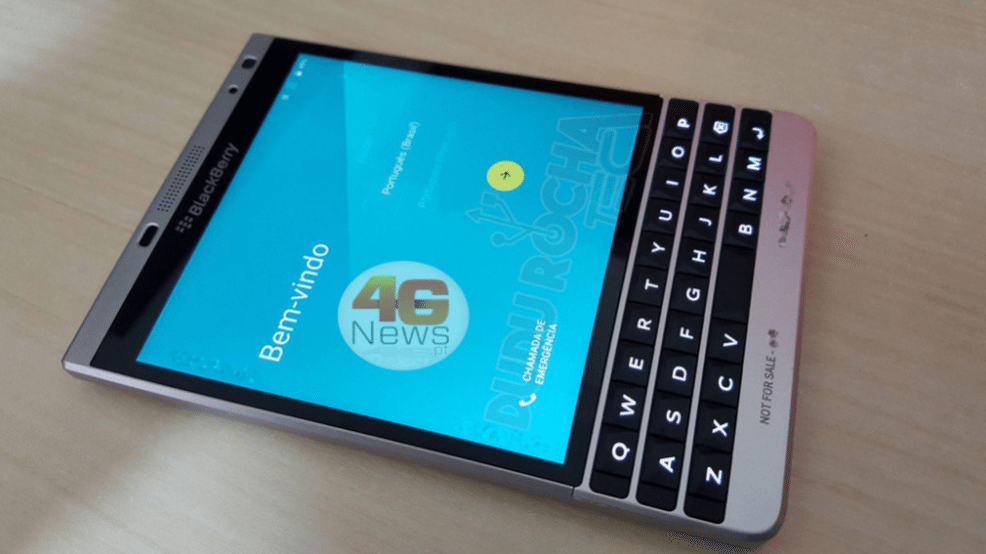 BlackBerry was at one time one of the biggest smartphone manufacturers out there. The company had a huge market share but then competition got tough and it lost to other manufacturers who mostly used/use Android.
Even with increased competition, BlackBerry is still around but does not make so much noise as it used to a few years ago. The growth of Android OS has really affected BlackBerry leading to speculations that BlackBerry was up for sale or it will manufacture its own smartphone powered by Android.
Read More: We Could See the Android-based BlackBerry Smartphone before the End of the Year

A few months ago, we heard that BlackBerry would have a smartphone powered by Android before the year ends. Well, the year is almost over and we haven't seen any device from BlackBerry powered by Android.
All we have a rumors suggesting that the BlackBerry device powered by Android is on the way. The latest photos to be leaked show that BlackBerry is planning to reintroduce the BlackBerry Passport that this time will be powered by Android 5.1. This phone will not be on the market till the second quarter of 2016 and will be known as the BlackBerry Passport 2.
BlackBerry Venice
Besides the BlackBerry Passport 2, the company is also working on another Android device called the BlackBerry Venice. The Venice will reportedly hit the market before the Passport 2. BlackBerry will determine if it will release the Passport 2 if the Venice records positive sales figures.  The BlackBerry Venice will be available on the market as from November this year.
Read More: Will Microsoft Buy BlackBerry?