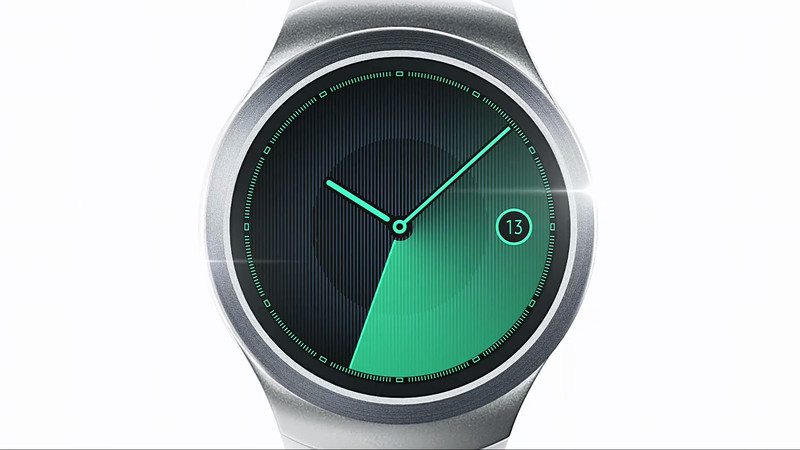 Yesterday, Samsung introduced two devices, the Galaxy Note 5 and the Galaxy S6 Edge+. While most people were concentrating on these two devices, Samsung took the opportunity to tease its next smartwatch, the Gear S2. The company did not officially unveil this smartwatch but just teased it as it prepares to bring it to the market next month.
Read More: Samsung Has Officially Unveiled the Galaxy Note 5 and Galaxy S6 Edge+
From the teaser video, you can clearly see that the Samsung Gear S2 has a circular display which makes it look sporty and more like a watch. This is a good thing given that most smartwatches before this tend to have weird shapes that do not appeal to many people.

The Samsung Gear S2 smartwatch will have a metallic body with a rubber-like band.
The Samsung Gear S2 will be powered by Tizen OS and not Android Wear. Samsung is trying to build up Tizen OS but no other manufacturer is embracing it so I can't say if it is or will be successful. As things are now, I do not see Tizen being that successful compared to Android Wear.
For functionality, the Gear S2 will do everything that all the other smartwatches can do. We do not know its features so I can't say if it is something to look forward to.
Samsung will unveil this smartwatch on September 3 at IFA in Berlin.