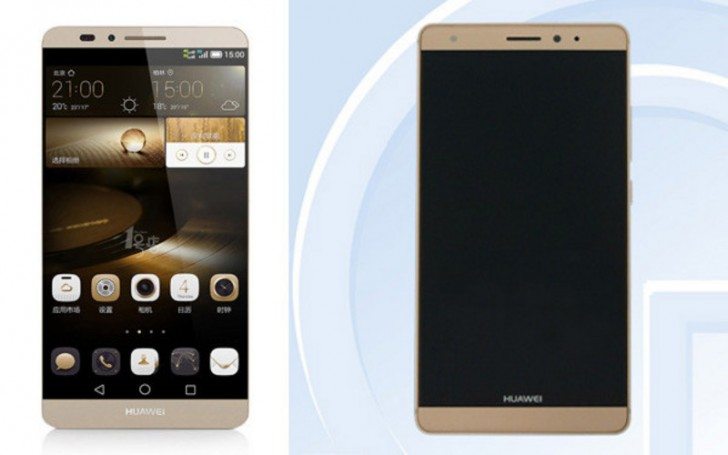 Huawei will be busy in the next few weeks as it plans to unveil the Huawei Mate 7S and the Honor 7i. The Honor 7i will be unveiled in a week's time on August 20 in China while the Mate 7S will be unveiled on September 2 at IFA. The Honor 7i seems to be the one attracting so much attention because of its sliding camera module.
The Huawei Mate 7S is more of an upgrade to the very successful Mate 7. The design will not change as Huawei tries to capitalize on the success of the Mate 7.
For the specs, the Huawei Mate 7s will have a 5.7 inch display with a Full HD resolution. Underneath it will have an Octa Core processor with 3GB of RAM.  At the back there will be a 13MP camera from Sony so you know it's good.
Already Certified
The Huawei Mate 7S has already been certified in China by TENAA. This means that it is ready to go on sale in china. From the photos obtained, you can clearly see its resemblance to the Huawei Mate 7. You can also see its very thin bezels that ensure the device is not as big given its screen size. It will be available black or gold.
Make sure you follow us on Twitter (@TechArena_KE) and keep it here for more on Huawei and its upcoming devices.
Read More: Huawei will be unveiling its new Honor Device next Monday
Image source [phonearena]