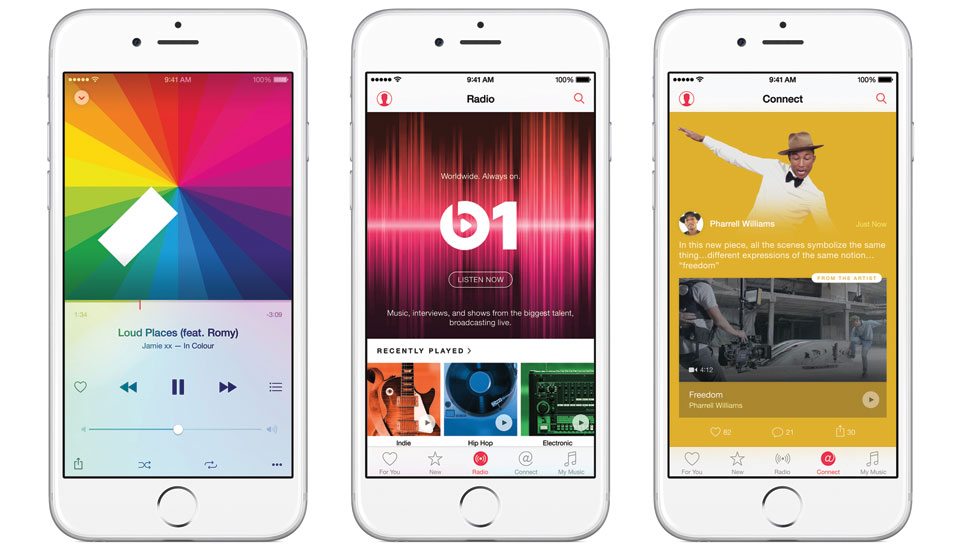 Early this month, Apple promised us that iOS 8.4 will come with Apple Music on June 30. Well, the company seems to have kept its promise and now iOS 8.4 with Apple Music has been released. For those who have been waiting for it, you should receive the update notification on your device very soon if you haven't already.
One of the main things that iOS 8.4 brings is Apple Music that seems to be getting people talking. Apple is keen to push this service out there and the company has a chance to be honest given that the existing music streaming services have not been that successful.
Read More: Apple Music Will Pay Artists for Streaming From Day One
Apple has redesigned the Music app for iOS to include Apple Music. Apart from this, iOS has also fixed some bugs and improved iBooks app.
Apple music is available in over 100 countries globally (Kenya included). The service is free for the first three months after which users will be required to pay $9.99 every month to continue using it.
Read More: This Is How Spotify's CEO Reacted to Apple's New Music Streaming Service