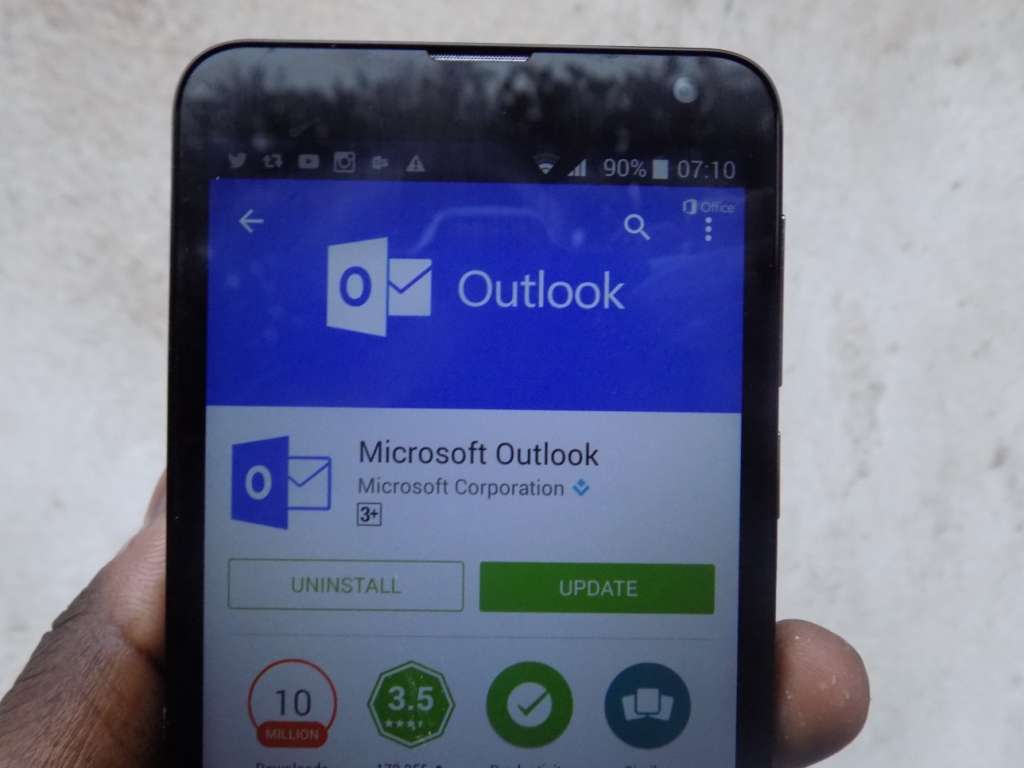 Microsoft's Outlook.com app for Android has been around for a while and the company thinks it's time to retire it. Back in January, Microsoft announced the new Outlook for both Android and iOS. With this app already gaining traction, Microsoft wants it to take over completely as from July 31.
Those using the Outlook.com Android app have been receiving emails informing them that as from July 31st, Microsoft will no longer support the app. It makes sense as there is no need for the company to support two different apps that do the same thing.
The new Outlook for Android is based on the software of Acompli, a company Microsoft acquired back in January for $200 million.

Microsoft is urging users to get the new Outlook for Android as soon as they can. The old Outlook.com app is currently not available in the playstore and this shows you that there is no turning back for the company.
Some Users Are Left Behind
The sad thing with this shift is that some users will be left behind. This is because the new Outlook for Android only supports devices running Android 4.0 Ice Cream Sandwich or later. This means that if you are running an earlier version, then you are out of luck.
Those who are left behind are not that many as the recent Android distribution number show us. The figures point out that about 6% of all Android users are using the older versions Android 2.3-2.3.7.
Read More: 12.4% of All Active Android Devices are running on Lollipop
For those with earlier version of Android, Microsoft says,
You can continue to receive your email on your device's browser by navigating to www.outlook.com. You can also add your @outlook.com address to your device's pre-installed email app.
Those with later Android versions and still haven't downloaded the app can do so right now from the Playstore to make sure they are not affected when the July 31st deadline arrives.