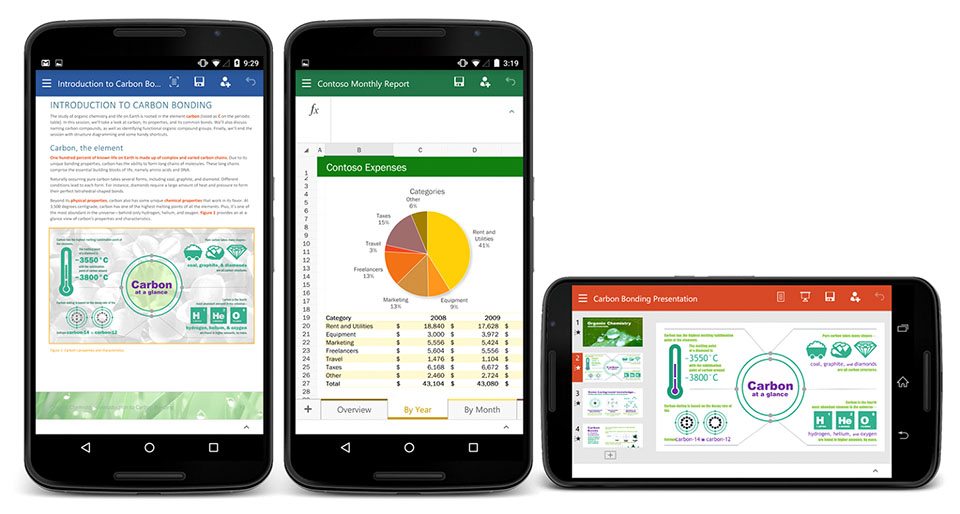 Back in May, I told you about Microsoft Office preview apps for Android Smartphones and how Microsoft is trying to court Android users to use its services. Microsoft has been trying to do this for a while ever since it killed of what was Nokia's interest in Android with the Nokia X devices.
Read: Microsoft's Office Preview Apps Are Now Available for Android Smartphones
For almost a month now, Microsoft Office Suite for Android Smartphones has been available in preview mode meaning that it was not available on the Play Store. Microsoft seems happy with the progress so far and has finally added the apps to the Play Store.

From today, Android users will be able to download Word, PowerPoint and Excel to their Android Smartphones directly from the Play Store.
In a statement, Microsoft said, "The Office for Android phone apps are modern, optimized for touch and designed for work on the go. Familiar navigation and menu options in the ribbon are placed at the bottom of the screen within reach of your thumbs so you can easily review and edit documents on your phone."
According to Microsoft, the Office preview apps were downloaded to 1,900 different Android phone models in 83 countries since May. They used the feedback from users to adjust the apps before the official launch yesterday.
Microsoft Office Download link
Read More: All future Sony and LG Android tablets will come with Microsoft Office and Skype preinstalled