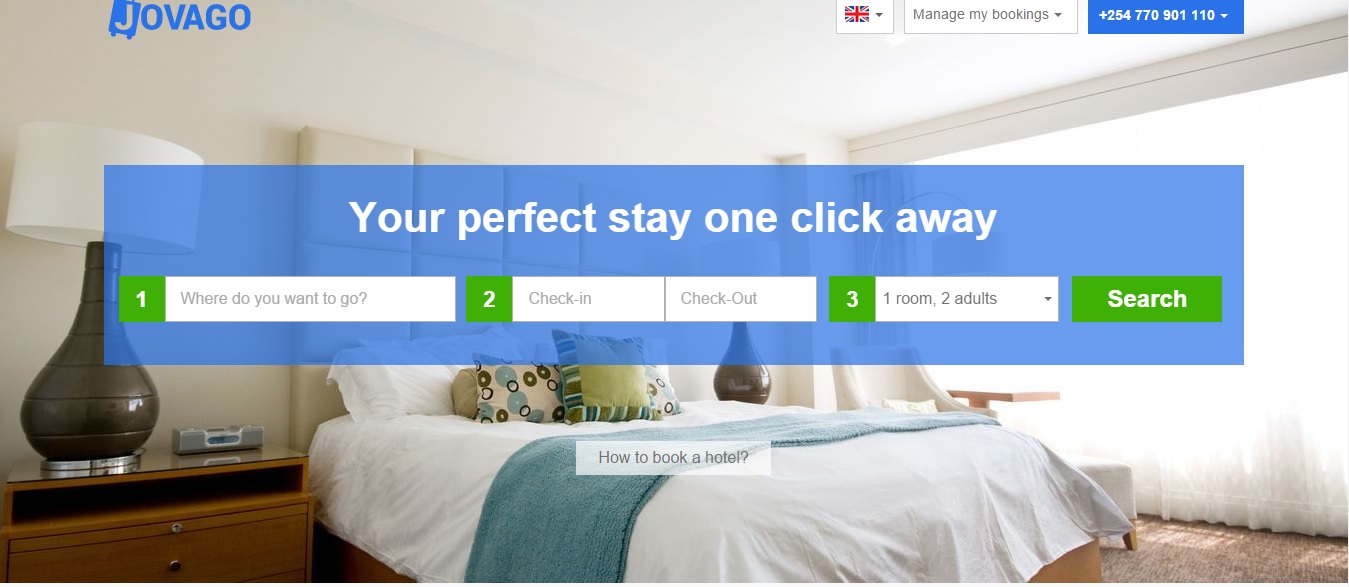 Just like any retail consumer, the best offer takes the buyer's attention before other factors are considered. The trick is to get the most value at the least cost possible. This concept can be a direct dealing all quoted in the buying price, or go deeper into or get more intricate with transport costs, storage, packaging costs included amongst others. It's not any different when buying accommodation online; as travel experts from Jovago.com explain, a wise traveler leverages on seasons, times and the experience of his or her predecessors!
Your Options; Create Price Alerts
Like any other savvy online shopper, you must actively seek and give in to the luring temptations of the Best Offer! This, you can only get if and when you are ready to do the extra search. The best part of the deal is that you do not necessarily have to click on every possible link for the best price; simply create alerts with different hotel price compare sites and key in daily or weekly results for the period you are most likely to travel.
Ignore Reviews at Own Peril!
In this volatile market, where every stay, dinner and ride must be instagrammable to qualify for likes and shares, every traveler must appreciate the role of online reviews. This goes to say that you must tread cautiously where a previous guest has left non-palatable comments/reviews for a particular hotel, and which seem to have received unbiased support. Reviews also come in handy when choosing tour guides, potters and other service providers that you may need during our stay. Check out sites such as Trust Pilot, Trip Advisor among others before you click on "pay"

Bang on the Magic Hour!
The trouble with last minute bookings is that, you will and have to settle for what is available. Elizabeth Mbugua, Head of Customer Service at Jovago.com recommends booking hotels in the early a.m hours. This, she explains is based on the likelihood that there will be more available rooms, at lower rates (remember the law of demand and supply) hence better options for your preference.
Look for Value-adds
At first you may not feel the impact of value-adds on your travel budget, until you add one to one and realize just how hefty the billings in fine print can add up to. Be keen on any given catalogue on hotel's website, and if anything is unclear contact the hotel or the OTA for clarification. For instance, does the hotel provide airport pick-ups? Is the Wi-Fi connection reliable or do you need to come up with own data plan, what about laundry? Pressing and ironing? Phone bills?  Seek to find out what costs the hotel is bearing, and what will be squeezed through your pigeon hole! You might be surprised to find that the cheapest deal, is actually not that cheap.
Time is Money…Book Low Season for High Tides
While travelling in summer time, holiday season, school vacations and long weekends seems to be the trend, you are not the only one who have picked on the cue. Hotel owners as well as OTAs will most definitely respond to the demand by hiking the once attractive offer to an exclusive and simply unattainable dream! Act a bit sly, and place and pay your high season bookings when the tides are low and celebrate it like The Star during the all-star high season.
Dodge, Hide, And Run Away From Cancellation Fees!
They say all is well, that ends well. So imagine you are all set for your weekend-long snorkeling, sun and sand spell in the charms of Watamu, only for your favorite brother to announce the birth of your first niece and a much needed nanny/sitter thereby. The first person you need to call as the cute news settle in is your OTA or hotel with a very genuine "change of plans, book me in for the coming weekend" this much covers you from incurring hefty cancellation fees, if you had paid before check in. Always state the need to move forward your check-in dates as opposed to indefinitely cancelling booking, where possible.
Military Precision, with Check ins and Check out Date
Simply means that you must have your flight itinerary on your fingertips, and especially whre the hours run into a different time zone. This will help you avoid circumstances where you pay for a first night only to check-in two hours into the second day!