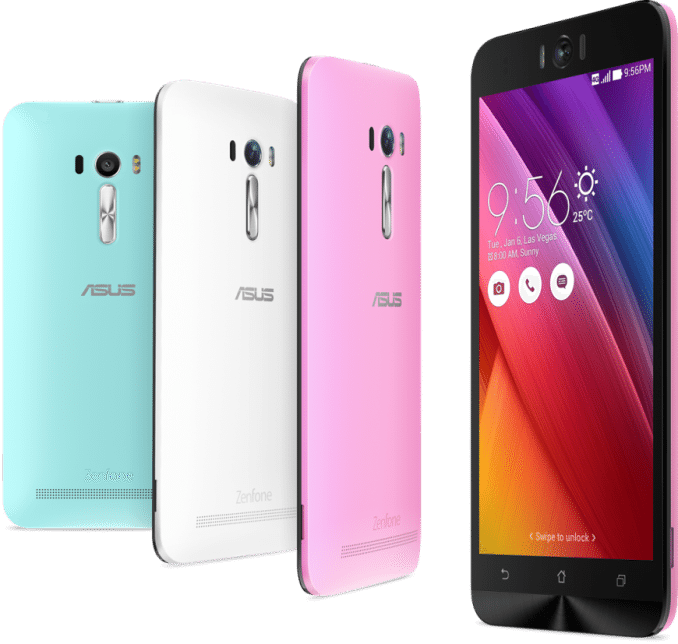 Asus is not known for its Smartphones but the company has been trying to make a name for itself the last few years. Asus mostly makes mid range Smartphones with high end specs and features that make them stand out from the pack.  Even with the competition getting tougher, Asus over 30 Million Smartphone units this year.
Read: Asus Hopes To Sell Over 30 Million Zenfone Units This Year
In order to achieve these figures, Asus needs some unique Smartphones and that is why the company has just announced the Asus ZenFone Selfie. As you can tell, this is a Selfie phone with an impressive 13MP front facing camera.

Asus announced the ZenFone Selfie at Computex in Taipei. This phone is powered by a quad-core Qualcomm Snapdragon 615 meaning that it is a mid range Smartphone and not a flagship. Asus did not reveal the RAM this smartphone has but it will most likely be 2GB at minimum.
The Asus ZenFone Selfie has a 5.5 inch IPS LCD display with a Full HD resolution on 1080p. This is the right size for a kid range Smartphone if you ask me. The phone will be shipped with Android 5.0 Lollipop out of the box and I hope Android M update will be available when Google releases it.
Both the front and rear facing cameras are 13MP ones made by Toshiba. These cameras have laser autofocus which is a welcomed feature.
The ZenFone Selfie will be available in white, pink, and aqua blue out of the box, and optional metallic back covers in black, gold, grey, and red.
Check Out some of the features the ZenFone Selfie has.
[table id=4 /]