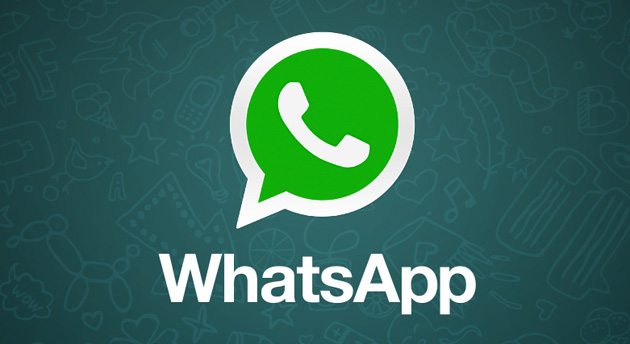 WhatsApp is undoubtedly the most popular messaging app out there. Even with increased competition, WhatsApp has managed to stay on top giving its closest competitors a run for their money. WhatsApp's growth led to its acquisition by Facebook last year.
Read: FaceBook Acquires WhatsApp For $19 Billion
Below are 5 WhatsApp tips and tricks you can try right now.
Stop Automatic Media Download
When someone sends you an audio, video or photo on WhatsApp, it will be automatically downloaded to your phone or SD card, depending on your settings. If you find this to be annoying, you can stop automatic downloads of these files. To do so, head over to the settings section and set the media download settings to never.
Disable Last Seen Time
You probably have a few stalkers who are always on your case every time you are online. In such a situation, you either have to abandon WhatsApp altogether or set it so that no one sees when you are online. Head over to the settings then privacy settings then tap on last seen and choose "hide last seen". Just know that if you disable the last seen feature on your account, you won't be able to see anyone's last seen.
My suggestion to WhatsApp is for them to introduce a feature that allows you to disable last seen for certain people and enable it for certain people. This means that some people will not be able to see when you are online while other can.
Hide Your Profile Picture and Status
If for some reason you want to hide your status and profile picture, WhatsApp allows you to do that. To do this, head over to settings > Account > privacy. You will see the options to hide your status and profile picture there.
Disable the blue ticks
WhatsApp's blue ticks were introduced not so long ago and they show when messages have been read. Previously, there were the normal two ticks that show your messages have been sent and received but you never knew if they were read. With the two blue ticks, you know when someone has read your messages.
If you do not want people to know when you have read their messages (eg if you want to ignore someone), you can disable this by going to settings > Account > privacy and then uncheck "read receipts". Note that, if you disable these on your side, you will also not be able to see other people's blue ticks. This means that you will not know when people have read your messages.
Extend Your Trial Period
When you register for an account for the first time, WhatsApp gives you a period to try it out (a year) for free and then you will be required to pay $0.99-$1 every year after the first year is over. This is not a huge amount but if you want to avoid it, you can extend your trial period further.
To do this, start by deleting your account and setting up a new one. Head over to settings > Account > Delete my Account. After deleting the account, create another one using the same name and details and you are good to go. You will then have another year of free WhatsApp use.
A few interesting reads on WhatsApp
What You Need to Know About the New Voice Calling Feature by WhatsApp
How to Back Up Your WhatsApp Chats To Google Drive
WhatsApp is now available on PC
Source [shoponless]