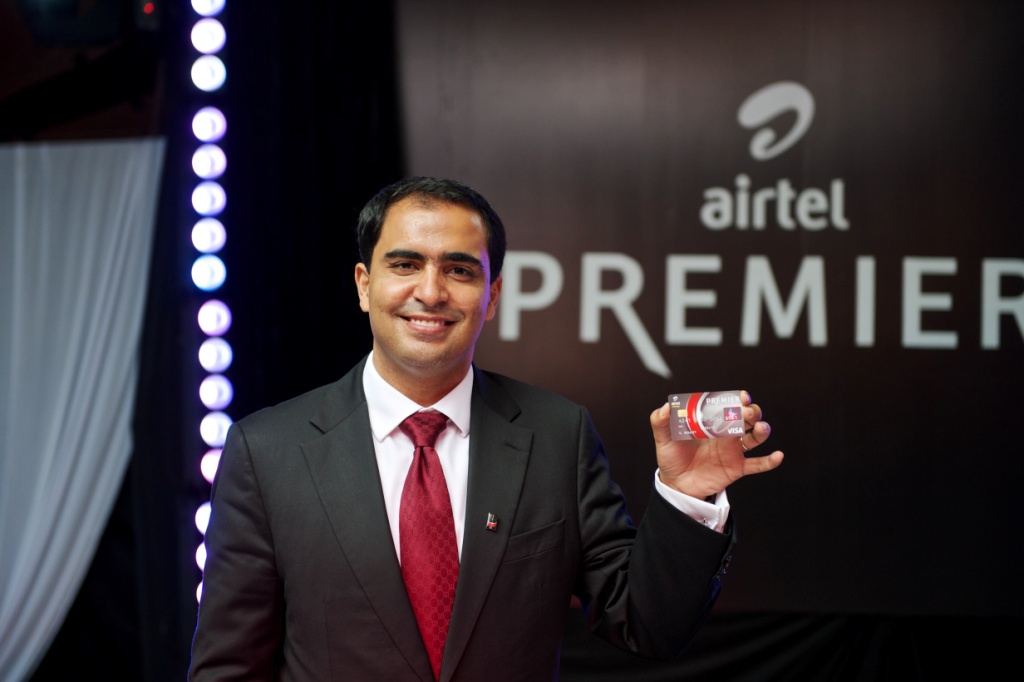 On year after Airtel Kenya launched the Airtel Money VISA card, the debit card continues to allow easy access funds 24 hours a day, bringing new point-of-sale and ATM transaction options to users.
The Airtel Money VISA card was as a result of a partnership between Airtel Kenya, leading global payments technology company VISA and the best SME bank in Kenya, Chase Bank.
The Airtel Money Visa card is linked to users' Airtel Money account and secured with a PIN code, allowing them to withdraw money from over 2 million VISA and Kenswitch ATMs worldwide. The card also enables users to pay for goods at any VISA outlet worldwide. The card can be used in supermarkets, petrol stations and restaurants locally and internationally.

The Airtel Money VISA card is free as long as one is registered for Airtel Money.  It may be obtained by filling a form at any Chase Bank branch or Airtel Money outlet, and attaching a copy of one's ID card or passport. Alternatively, one may order the card from their Airtel line via USSD by dialing *222*3#.
Airtel Kenya CEO Adil El Youssefi notes that Mobile technology is the single most significant driver of financial inclusion, and improving access to financial services is a critical building block to help more people improve their lives.
"By combining the convenience of Airtel Money with the reach of VISA's global payment network, the card continues to offer convenient and efficient payment capability to Airtel Money customers in the country and abroad. It also assists to drive financial inclusion for the large number of people who may be presently unbanked or under-banked," added Mr. El Youssefi.
Airtel Money continues to allow users to do cross-network money transfer free of charge, e-commerce solutions including online payments, online banking, utility bill payments for electricity, DSTV, and water.
Airtel Money currently has a dealer network of more than 12,000 active agents which include banks, bank agents, supermarket chains and Posta outlets.