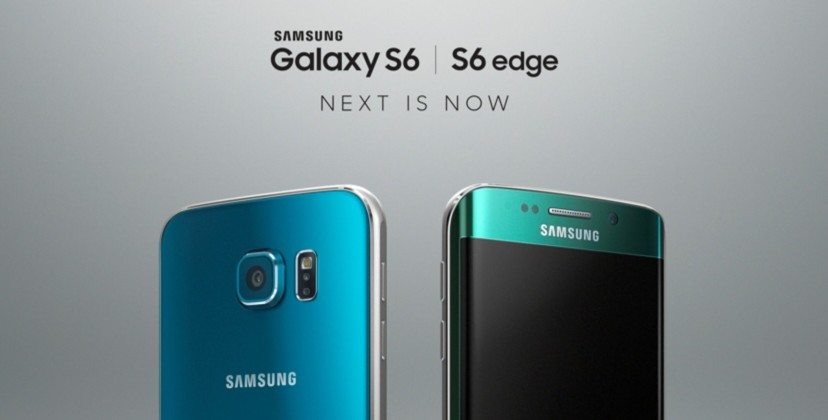 The Samsung Galaxy S6 and S6 Edge Smartphones are some of the most talked about Smartphones this year. Both these Smartphones have premium specs with improved designs compared to the previous Galaxy devices. These improvements are what attracted people to these two devices. It's worth noting that the Galaxy S6 and Galaxy S6 Edge have the same internal specs with the only difference being the curved edge screen on the S6 Edge.
Read: Hilarious Comments by Kenyans about the Galaxy S6 Edge That Is Retailing at Ksh 94,999
Since the Galaxy S6 and S6 Edge Smartphones were launched, they have been available in Black Sapphire, White Pearl, and Gold Platinum colours. Samsung wants to spice things up and is adding two new colours to the Galaxy S6 AND S6 Edge family. The new colours include the Blue Topaz for the Galaxy S6 and Green Emerald for the Galaxy S6 Edge.

In a statement, Younghee Lee, Executive Vice President of Global Marketing, IT & Mobile Division at Samsung Electronics said, "The Blue Topaz Galaxy S6 represents the perfect fashion accessory for style-conscious consumers looking for a vibrant, expressive and distinctive color, and the Green Emerald Galaxy S6 edge provides a simply stunning color choice that meets the needs of those who want a sophisticated, yet unique looking mobile device. We aim to bring a truly one-of-a-kind Smartphone to consumers and provide them with a seamless combination of dynamic beauty and meaningful purpose, complementing every part of their mobile lives."
In explaining the different colours Samsung says, "People who opt for Samsung's Blue Topaz Galaxy S6 are likely to be more self-confident, fastidious, discriminating, sensitive, exacting, and intuitive." Those drawn to Samsung's Green Emerald, tend to be balanced, loyal, hard-working, honest, benevolent and concerned for others."
Samsung says that these new colours will be available at a later date. So which one will you be getting?