Easy Taxi has implemented changes to the way customers are charged when they request for taxis using its app. From today, users will be charged per kilometre basis. Previously, users were charged a flat rate that was calculated depending on the neighbourhoods covered. Those who travel within the same neighbourhood used to pay a flat rate of Ksh 300 while those who travel through different neighbourhoods paid slightly more.
With the new changes, users will be charged depending on the distance covered. This method is almost similar to the one used by Uber.
Read: Does Uber Have A Chance Of Success In Kenya?

With these changes, the minimum charge anyone will have to pay when using Easy Taxi is Ksh 300. This is the same to the minimum charge that is applicable at the moment.  The price per Kilometer is Ksh 90.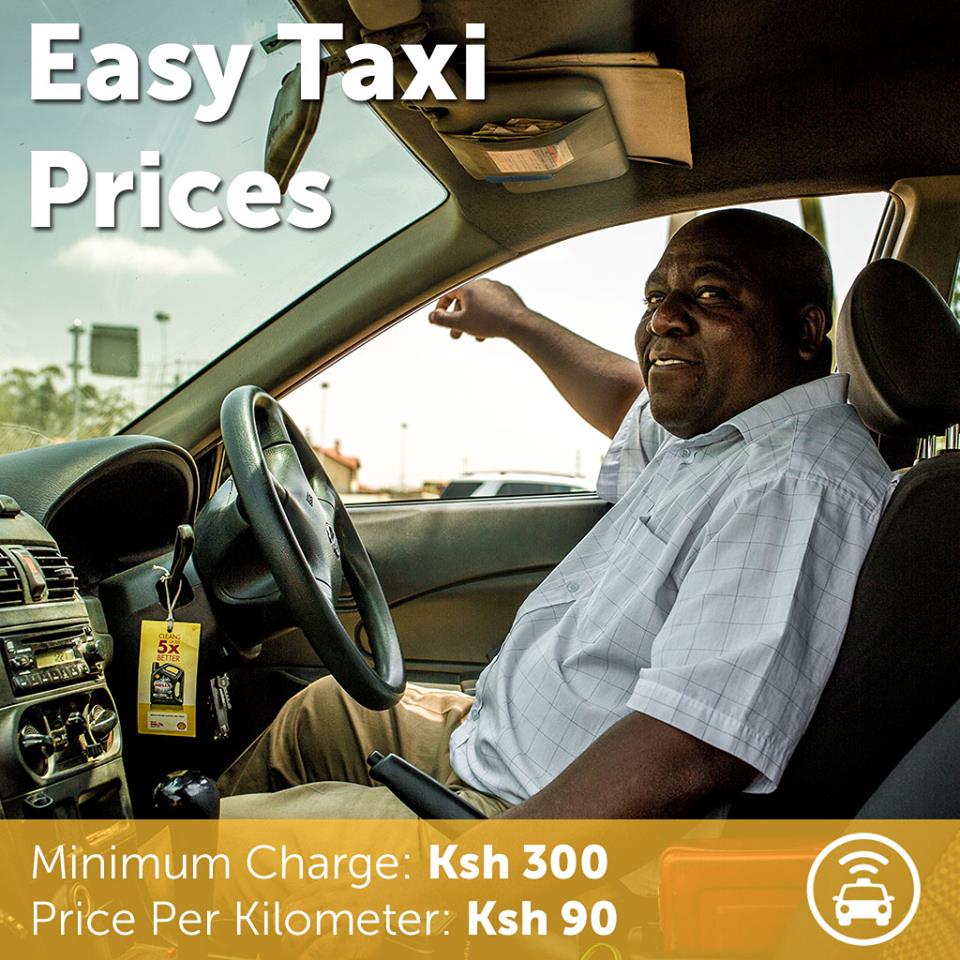 Unlike Uber, Easy Taxi says that its prices will not be affected by traffic. I just wonder what will happen if for some reason the driver gets lost and the amount of Kilometers covered accumulate. Who will pay for the extra charges, the driver or the passenger?
The new changes have started taking effect today so will take time for full implementation.
Read: Two reasons why you should use Easy Taxi Before This Month Ends