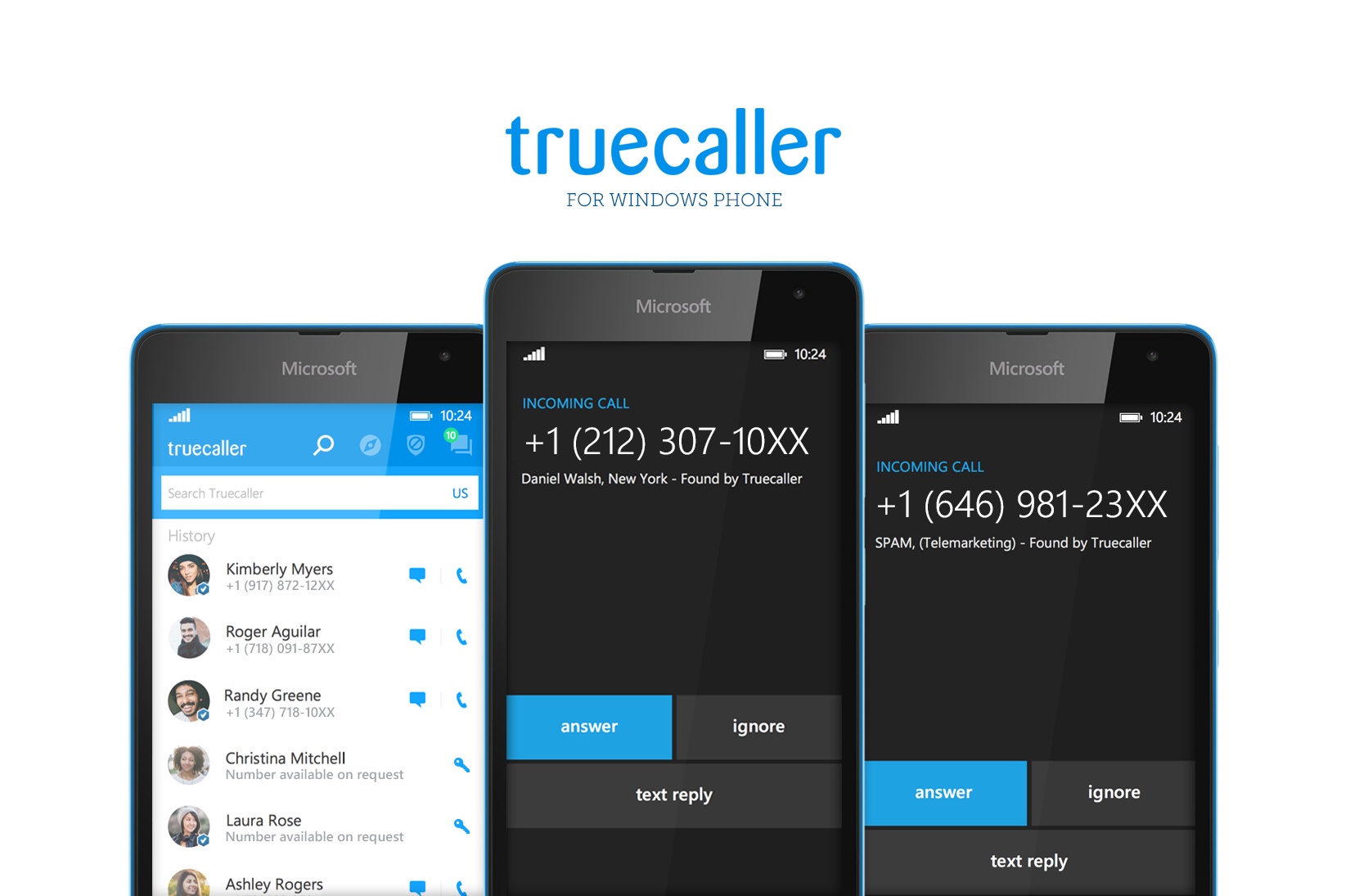 Yesterday, Truecaller for Windows Phone received a major update that saw the addition of real time spam detection features that will protect users from spammers.
The update according to Truecaller is aimed at improving user experience and aligns well with the company's global mission to transform the phonebook with a new set of useful features to improve the communications experience.
Read: Truecaller App for Windows Phone Gets Updated With Real-Time Spam Detection Features

Some of the features included in this latest update are:
Real-time Spam Detection: With the new update, spammer profiles can be searched across Truecaller's global network so you can immediately detect if a spammer is trying to reach you. This means that no matter if a spam caller is calling you from anywhere in the world you'll be able to utilize the global spam list to instantly see if it's spam call.
Cortana Voice Search: Ask Cortana to search a name or number by using the voice keyword 'Truecaller' and then the suggestion. Cortana will then open the Truecaller app and make a search for your request.
Improved Caller ID: Now you can identify incoming calls, even if you don't have the number in your phonebook. Truecaller's platform consists of more than 1.6 billion contact numbers on people and businesses, which means that you never have to leave the app to search for unknown numbers or identify an incoming call.
Real-time Profile Updates: Profile information is now updated every time you use the app, so you always have the most up to date contact profile information without switching apps.
New Live Tile Notifications: Truecaller notifications now show up on your Live Windows Tile, so an alert will pop up whenever you have a new contact request or any other notification.
Advanced Search and Discovery: The new Truecaller uses search algorithms to improve the way you search, so when you type a name, the app will prioritize the name displayed against your phone book and the broader Truecaller community.
Improved Language Support: With the new update users will be able to switch language within the app without having to reset the phone. Right-to-Left language support has also been added in the new version.
If your Windows phone does not update automatically, you can do so manually by visiting Windows Phone Store.