Up until yesterday, you could only send and receive direct messages (DMs) on Twitter from people you were following. This means that you had to follow a bunch of people just to send them a message. Twitter is changing this as you will no longer have to follow someone just to send them a private message.
With the latest changes, you don't have to but can choose to receive Direct Messages from anyone on Twitter even if you are not following them. To allow this, head over to Twitter's Direct message settings page and follow the instructions.
Twitter has also changed the messaging rules and now you can reply to anyone who sends you Direct Messages even if the person is not following you. Twitter's Android and iOS apps have a new Direct Message button on the profile page. This button will be seen on profiles of people you can send Direct Messages to.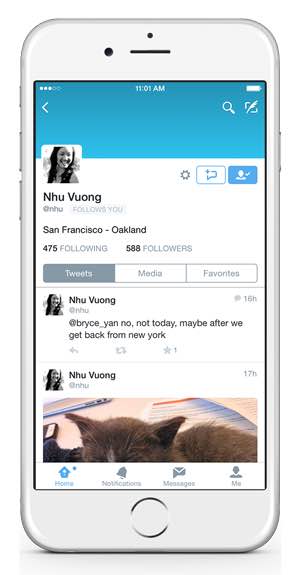 Regarding these changes, Twitter had this to say
We hope these changes help you connect more easily – and directly – on Twitter with the people, causes and businesses you care about most. If you do receive a Direct Message from someone you don't want to privately converse with, you can still take steps to stop them.
Twitter is also working on other changes that it will add to its platform in the future. The company did not reveal any hints about this but said users should expect a lot more features that will improve Direct Messaging on its platform.
Read More: Twitter Introduces #StarWarsEmojis for the Serious Star Wars Followers