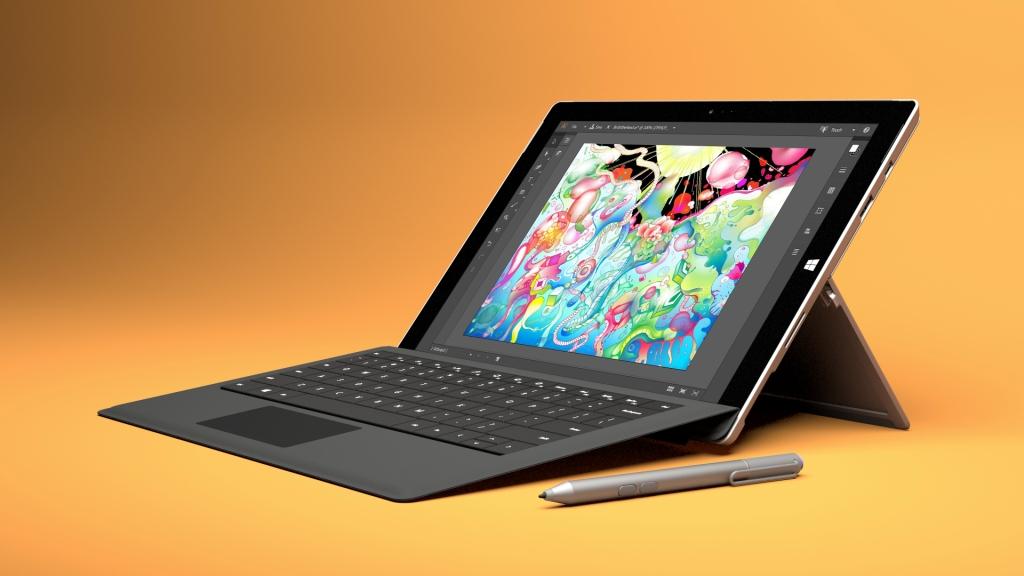 Apple recently announced its new MacBook that got people divided on what benefits it offers. The big question people ask is, is it a worthy upgrade? The short answer at this point will be no, it's not. There are many other options you can get on the market for the same price or even lower.
One such option is the Microsoft Surface Pro 3 that even though it is a tablet. It offers more that what the MacBook (a laptop) offers. Even though the new MacBook and the Surface Pro 3 have a lot of similarities, they have a few differences that may be deal breakers. Let's look at three things that make the surface Pro 3 better than the new MacBook.
Core i3, i5 and i7 Processors
With the Surface Pro 3, you will be getting Intel's core i3, i5 and i7 processors that are way better than the Intel M processor used on the new MacBook. The Intel M processor is a mobile chip and not a PC chip. Venture Beat explained it perfectly,

This is a mobile chip, not a PC chip. It means the MacBook is actually closer to an iPad than it is to a MacBook Pro or a MacBook Air. Don't plan on running processor-intensive applications like PhotoShop, Logic Pro, or graphics-intensive Mac games on this device.
You may still be able to run these applications but the experience will not be as smooth. With the Surface Pro 3, such applications will run smoothly especially with the Core i7 variant.
Price
The new MacBook (one with 256GB memory space) retails at around $1,299. This is approximately Kshs 120,000 before taxes. I can't imagine the price after taxes. This is quite high considering you can get the Surface Pro 3 (one with 512 GB Memory) running with the core i7 processor in Nairobi right now for around Kshs 90,000 give or take a few thousand shillings. Considering you will be getting more power and performance for this price, I can say it's quite a bargain. The retail price for the Surface Pro 3 using Intel's Core i3 processor is around Kshs 50,000.
I mean, who would want to spend an extra Kshs 30,000 on the new MacBook while they can get the same features and extra performance from the Surface Pro 3.
One USB-C Port
The new MacBook has one USB-C port that gives it a clean and stylish appeal. The port is used for charging and for connecting a USB drive, external hard drive or an external monitor. This will mean that you will have to choose between charging the laptop or connecting any external devices. To counter this Apple is offering additional adapter cables that can helps you use the USB-C port to charge and connect to external device at the same time.
Considering you already have a Smartphone with its charging cable, a power bank, the laptop and it charge all in your bag, why would you want extra adapters to carry around. The Microsoft Surface Pro 3 has a USB 3.0 port, a mini display port and a different charging port.
Conclusion
The new MacBook is all beautiful but there are better devices out there. In my opinion, the new MacBook is just an overpriced Net book with nothing exciting except for its design. You may have a different opinion depending on what you use your laptops for.  If you want the best experience and performance on the move, I would recommend surface pro 3.