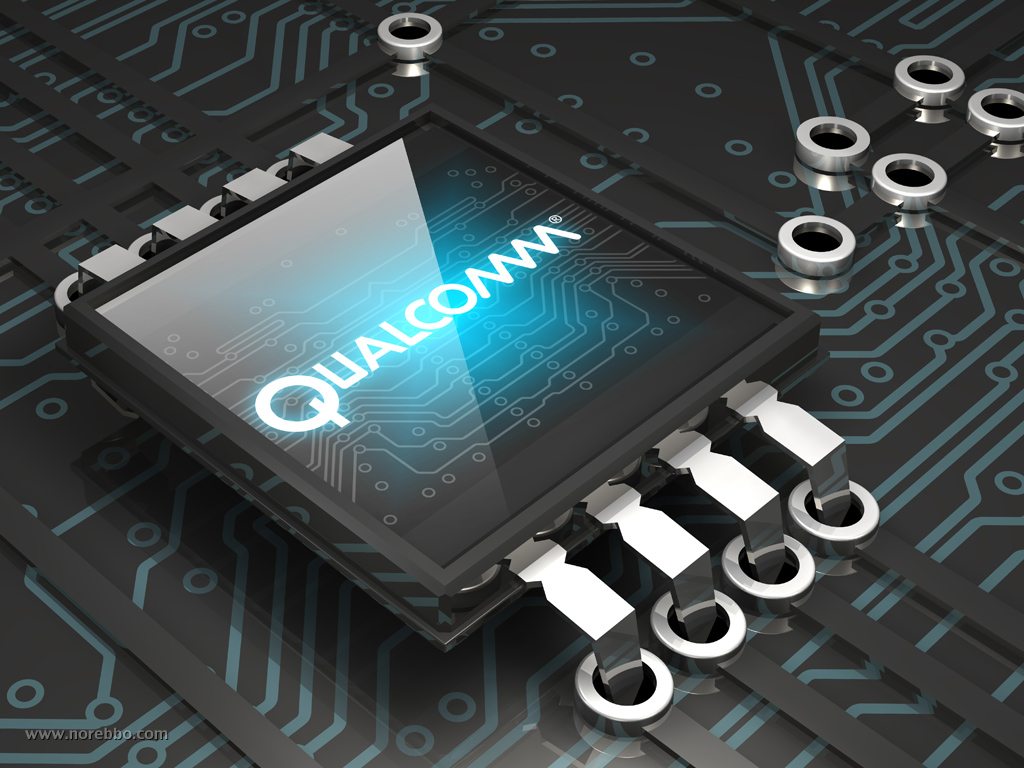 Qualcomm's new chipset, the Snapdragon 810 suffered a major blow last week when we learned that Samsung will not be using this chipset in its upcoming flagship, the Galaxy S6.
Read: Qualcomm "Confirms" That the Galaxy S6 Will Not Be Using the Snapdragon 810 Processor
Samsung is reportedly planning to use its own Exynos processor in the Galaxy S6 claiming that the Snapdragon 810 chipset has overheating issues. Qualcomm went ahead to deny the overheating issues and it looks like other Smartphone manufacturers are siding with Qualcomm.

According to Qualcomm, Sony, Motorola, Oppo and Microsoft Lumia flagships Smartphones that will be unveiled this year will be using the Snapdragon 810 processor.  The snapdragon 810 processor is already being used in the LG G Flex 2 that was unveiled a few weeks ago and the Xiaomi Mi Note. The support from these six manufacturers shows that the Snapdragon 810 may not have any serious issues so far or may mean that the manufacturers have no other better option. We will have to see how thing turn out to come with a conclusion about this.
Read: LG May Sue Qualcomm If It Offers Samsung A Different Snapdragon 810 Processor
Commenting on this announcement, Motorola said,
Motorola Mobility and Qualcomm have a long history of cooperating to create amazing mobile experiences," said Rick Osterloh, president, Motorola Mobility. "The Snapdragon 810 processor will enable us to push the boundaries even further so we can continue delighting our customers with devices that give them new choices.
Sony on its part said this,
Whether it's long-lasting battery life, watching the latest movies or enjoying music in Hi-Res Audio quality, our customers are increasingly demanding more from their Xperia device to deliver the latest content and entertainment experiences. We're excited about the new capabilities of the Snapdragon 810 processor and are looking forward to working with Qualcomm Technologies as we bring new Xperia products to consumers later this year.
A statement from Microsoft, that has not unveiled a flagship Smartphone since it took over Nokia's mobile division said,
Microsoft and Qualcomm's long standing collaboration has allowed the two companies to offer compelling business, imaging, and entertainment experiences with Lumia Smartphones running on Windows Phone. We look forward to continuing this relationship to deliver best in class Lumia Smartphones, powered by Qualcomm's Snapdragon 810 processors, and offer an unprecedented combination of processing power, rich multimedia, high-performance graphics and wireless connectivity for our customers.
It looks like Samsung is the only big manufacturer missing from this list and I will be keenly following this to see how far Samsung goes with its Exynos processors and if they will ditch Qualcomm altogether. It is worth mentioning that Samsung has been releasing two variants of its flagship Smartphones, one with a Snapdragon processor and one with and Exynos processor, so this is not big news. What I will follow keenly is if Samsung focuses on its Exynos chipset at the expense of Qualcomm's snapdragon.