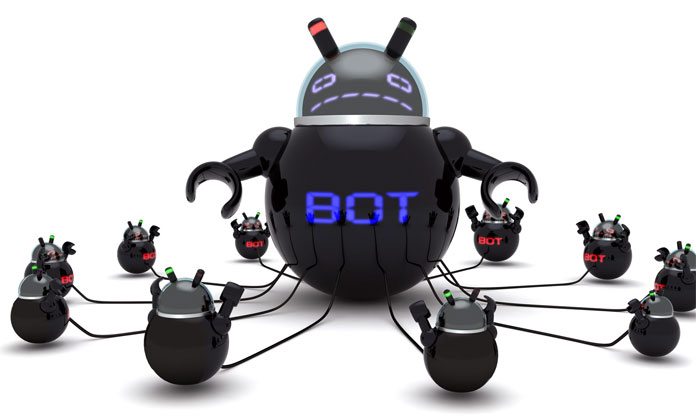 You may have heard by now about the claims that Safaricom's SunFunFriday on social Media was a scam.  It was pointed out that winners of this competition did not appear to be human. Also, most of their previous updates were promoting Safaricom and its events. Promoting Safaricom and it events is not bad but if you look at all the accounts, you will see a pattern of posting almost the same things at the same time. This does not take a genius to know that the accounts are run by the same person who may or may not have been directly involved with Safaricom.
To save its image, Safaricom has responded this by blaming "internet bots". In a statement, Nzioka Waita, Director of Corporate Affairs said, "Following a thorough audit of all the activities involved in the running and subsequent evaluation of the short list for the winners. We have established that the social media activation was compromised by one or possibly several of tech-savvy individuals who deployed 'internet bots' to increase their chances of winning in the competition."
He went ahead to say," Internet bots are online applications that perform tasks that are both simple and structurally repetitive, at a much higher rate than would be possible for a person to do alone. This translated to a single user being able to increase their chances of winning during online promotions; the equivalent of registering several times under different names to participate a competition in real life. We have further established that the same bots have been used in several other social media based competitions ran by other organizations."

Safaricom went further ahead to acknowledge that it should have been more vigilant in identifying these "bots". This should clearly have happened and one is left wondering how the people who decided who the winners were could not tell the difference between real human and bots. It may seem that those deciding who the winners are do not do their due diligence before announcing who the winners are. Safaricom has promised this will never happen again and we will definitely keep an eye to see if they keep their promise.
Something worth noting is that the accounts have also been used to promote other brands before and what is interesting is that they almost always tweet the same thing. This clearly shows that someone somewhere (probably in some agency) is using multiple Twitter accounts to fool companies. Let's hope other companies take note of this and make sure they are not fooled to awarding "bots".