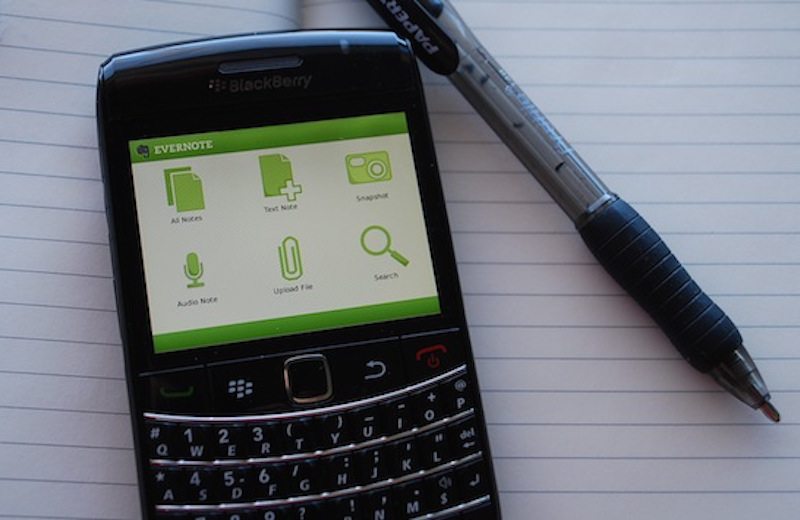 If you are using BlackBerry 7 Smartphone or a PlayBook, we have some bad news for you. Evernote, the note-taking app, will no longer provide support for these devices. In a statement, Evernote said it is currently focusing on the modern operating systems that include BlackBerry 10. Considering that BlackBerry 7 has been around since 2011, I will not blame Evernote for taking this step. Supporting both BlackBerry 7 and BlackBerry 10 is obviously very exhausting for the company.
Evernote is also ending support for a few other devices not just those from BlackBerry. In a statement, the company said,
As of February 7th, we'll be retiring Evernote Hello, Evernote Peek, Evernote for BlackBerry 7, and Evernote for BlackBerry PlayBook. This means they'll no longer be available for download and we won't be making any further updates to them. It also means that the apps or features within the apps, including sync with Evernote, will no longer work.
To defend its decision, Evernote said that there is a natural lifecycle to technology and that at some point it's just not as relevant as it was in the beginning. The company said that support for these devices will be ending in the next few weeks.

For those on BlackBerry 7 or PlayBook, you can still access your notes now but in the next few weeks, you will have to log in to Evernote on the web to access the. Do not be left behind, upgrade your device to avoid being inconvenienced.
Source [Evernote]