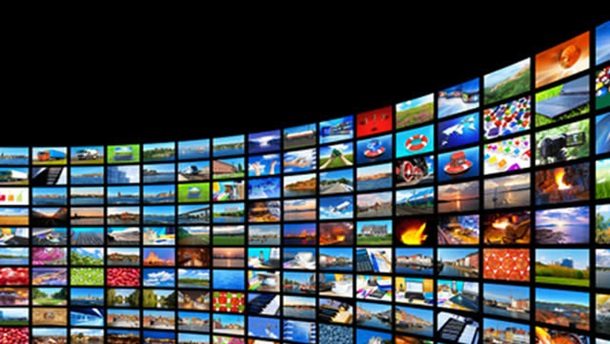 The migration from analogue to digital TV has been challenging with some stakeholders moving to court from time to time to delay the process. Even with the delays, the switchover deadline is June this year and it's surprising that most consumers do not have set top boxes.
According to a report published by GeoPoll, 46% of those with no set top boxes claim that they are too expensive.  GeoPoll also found that out of those with no set top boxes, 29% were planning to purchase them in the next month and 21% will do so in the next two to three months.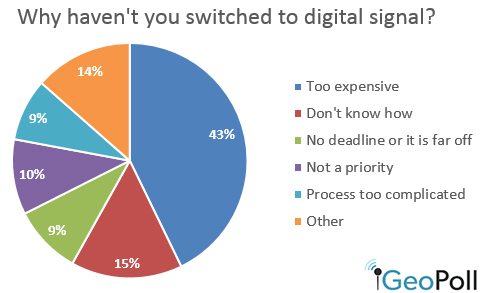 Regarding the benefits of digital TV, the report shows 77% of people in Nairobi know are aware that digital TV brings more channels and clearer pictures. This can be attributed to the aggressive marketing campaigns carried out by the Communications Authority of Kenya.

GeoPoll also found that about 45% of Kenyans are able to access digital signals. In Nairobi, this number is a little bit high with 60% of the people having access to digital signals. Out of those with access to digital TV in Nairobi, 68% have pay-TV digital decoders.
It will be interesting to see how the stakeholders address the price issue with the June deadline fast approaching.
Read: Will the Migration to Digital Transmission help boost E-commerce in Kenya?
Source [GeoPoll]