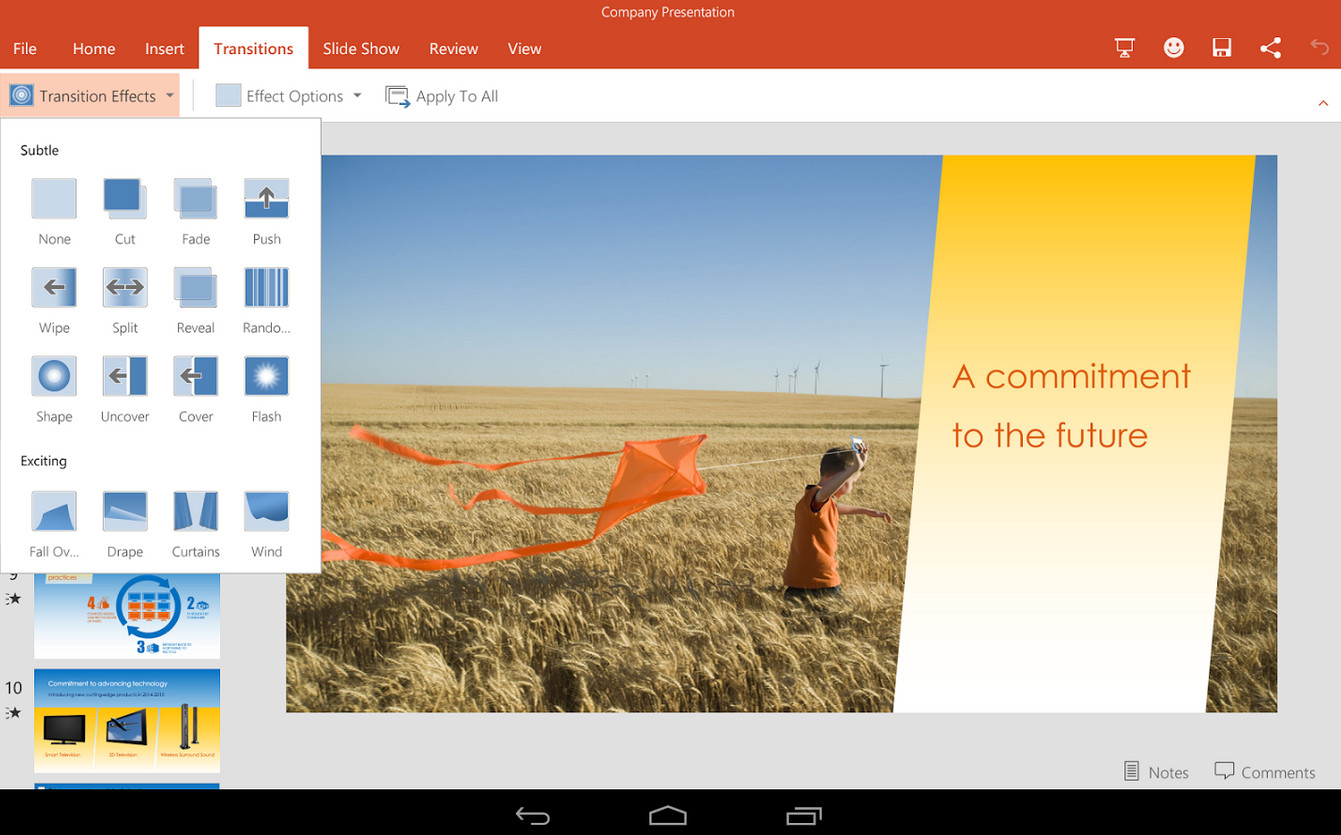 Microsoft office is one of the most popular productivity apps for most people. Even with such popularity, Microsoft was not keen to make the app available for Android tablets for some reason. This all changed last November when Office for Android tablet was available but in closed preview mode.
From that period till now, Microsoft says that they have received positive response from users and have made it easier for users to download the preview apps. Microsoft went ahead to say that the demand to have the power of Office on Android tablets has been so high and they have used the feedback received to optimize the experience for users.
To get the apps for Word, Excel and PowerPoint, you will need to be using an ARM-based Android tablet that is either running KitKat or Lollipop. You will also need to have a screen size of between 7 and 10.1 inches.

Source; Microsoft