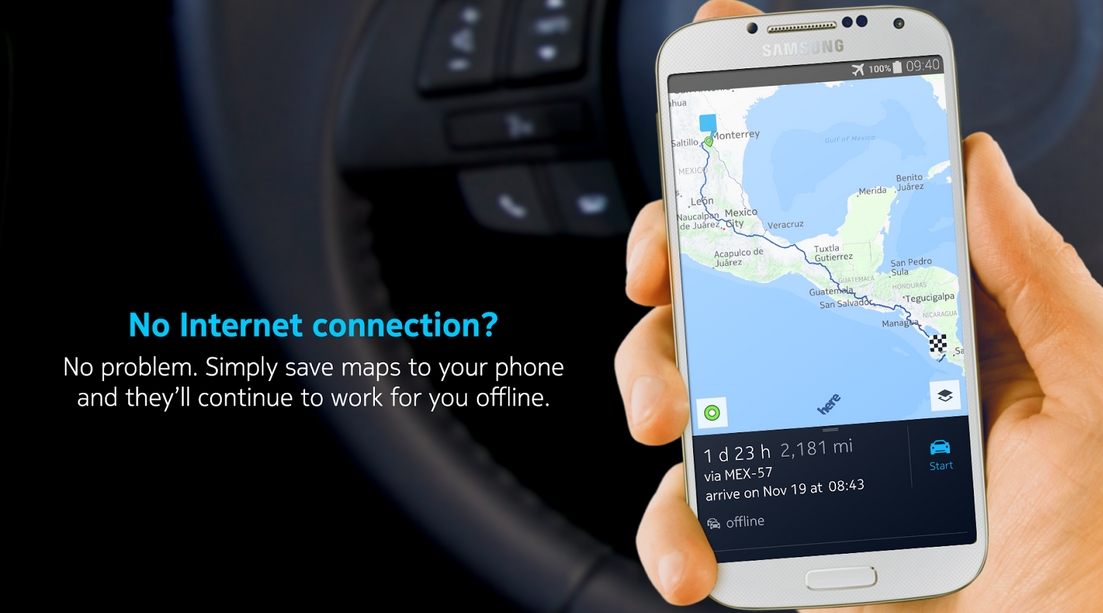 A few days ago, we told you that Nokia HERE maps has been downloaded over 1 Million times from the Google Play Store. Well, it seems we were right on that but we kind of underestimated the figures a little bit as Nokia has come out with the official figures.
According to Nokia, HERE Maps has been downloaded 2.5 million times from the Google play store. This figure shows downloads for the past three months and does not include the 1 million downloads before the app was officially listed on the play store.
Nokia went further ahead to say that HERE maps is the top app in the play store's Travel & Local section. It currently has a 4.4 rating score from over 37,000 reviews.

According to Nokia, "Many of you know us for the Android app we recently released on here.com and Google Play. In 12 weeks it has been downloaded almost 2.5 million times. In many countries it's the top app in the Travel & Local section and it's been featured by many blogs as one of the best Android apps of 2014."
HERE maps is quite popular for its ability to work perfectly even when offline helping you save on data costs. To download HERE maps on Android, you will need to be running Android 4.1 or higher.
[youtube url="https://www.youtube.com/watch?v=nS-Nvlrljjw" width="560″ height="315″]